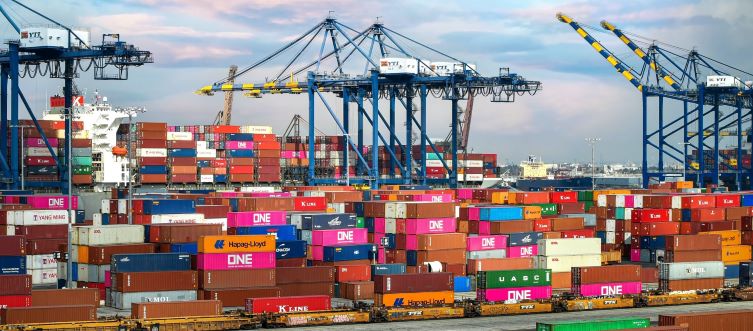 Logistics and distribution is a complex and sophisticated method today, as it started in a simpler form in the ancient times and is still being used everyday. Also, seeking for new technologies in order to make processes easier and faster. As the companies grow bigger, their revenue changes accordingly.
We sorted the top 10 logistics companies by revenue for you in today's world.
UPS is a parcel delivery service based in the United States, which has been operating for over a century. UPS operates in shipping, air freight, trucking, last-mile distribution, and drone delivery, among other areas. With $100, the company began in 1907 as a small messenger service in Seattle.
UPS also operates over 35 million square feet of distribution and warehousing facilities in over 1,000 locations across 120 countries, serving over 220 countries and territories.
Revenue: $74.969 billion
Headquarters: Atlanta, Georgia, USA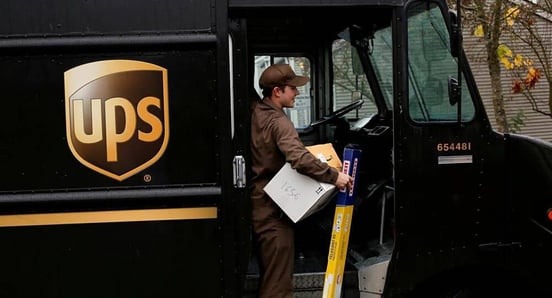 DHL is a German company that was founded in the United States. DHL Air Cargo began operations in 1969, and by the late 1970s, the business had grown to provide services all over the world. Deutsche Post began buying stock in the company in 1998 and completed the purchase of DHL in 2002, extending the DHL name to other services.
After the privatization of Germany's national postal service in 1995, Deutsche Post was created. DHL currently operates 430 warehouses totaling 11 million square meter.
Revenue: €63.3 billion
Headquarters: Bonn, Germany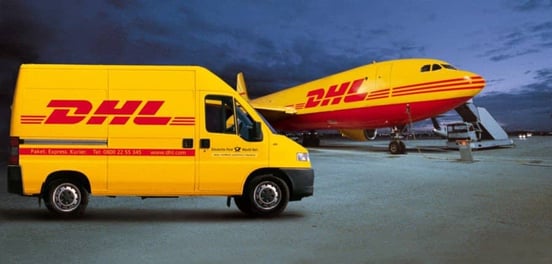 FedEx, formerly known as Federal Express, is a global freight company based in the United States that was established in 1971 as a system for expedited deliveries. FedEx is the world's largest cargo carrier in terms of scheduled freight tonne kilometers (FTK) and the fourth largest in terms of fleet size.
FedEx set out to become a full-service freight provider and a major logistics competitor. FedEx is now a global leader, with operations in more than 220 countries and more than 3 thousand square meter of warehouse space under its control.
Revenue: $69.217 billion
Headquarters: Memphis, Tennessee, USA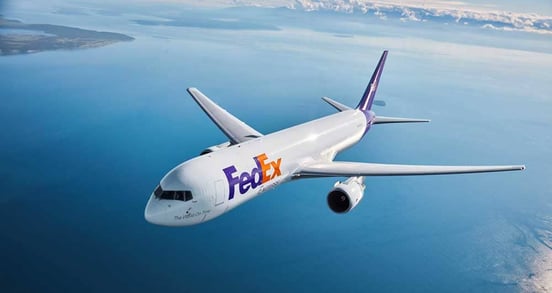 Kuehne + Nagel Inc. began as a forwarding commission agency for cotton and other combined freight in Bremen, Germany, in 1890. It evolved into a Swiss holding company with interests in sea freight, air freight, contract logistics, and overland transportation in the latter half of the twentieth century, with an emphasis on IT-based logistics solutions.

Today, the organization maintains over 75 million square feet of storage and distribution space in over 65 countries, including 14 million square feet in the United States.
Revenue: $21.054 billion
Headquarters: Schindellegi, Switzerland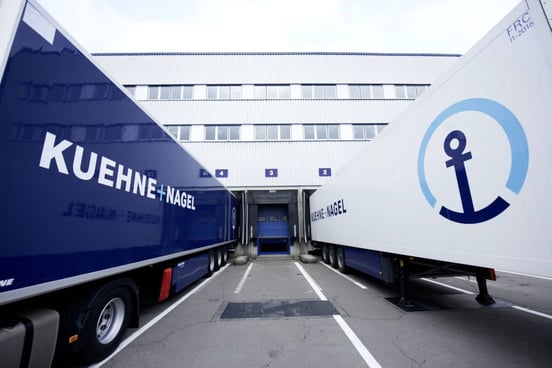 Nippon Express, also known as 'Nittsu' in Japan, is a Japanese logistics firm. It was founded in 1937 when Kokusai Tsu-un KK, six other rivals, and a slew of other small-scale logistics firms in Japan merged. The Japanese government provided additional support, rendering it a semi-governmental body.
The firm operates in over 40 countries and specializes in incorporating various forms of transportation into logistics solutions. Nippon Express operates a strong network of 744 branches in 48 countries and territories, with more than 2.5 million square meter of warehouse space in Japan and another 2 million square meter overseas.
Revenue: $19.9 billion
Headquarters: Tokyo, Japan
DB Schenker is the logistics division of Deutsche Bahn AG, a German rail group. In 2000, Deutsche Bahn realized it was losing some of its biggest customers to foreign warehousing rivals, which led to the acquisition of Schenker-Stinnes in 2002.
DB Schenker also manages the diverse supply chains of global corporations such as Apple, P&G, Dell, BMW, and Ford, with divisions dedicated to ground transport, ocean freight, air freight, contract logistics, and supply chain management. The company's global network spans more than 794 sites in 60 countries and operates more than 9 million square meter of warehouse space.
Revenue: $19.42 billion
Headquarters: Essen, Germany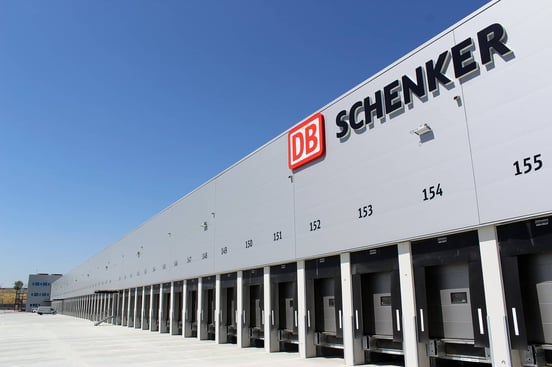 XPO Logistics is a global shipping and contract logistics services organization with over 1,530 sites in over 30 countries. It is responsible for the supply chains of 69 percent of Fortune 100 firms. In 1989, XPO Logistics was established as Express-1 Expedited Solutions.
After being sold to businessman Bradley S. Jacobs in 2011, it changed its name to XPO Logistics. Freight brokerage, intermodal and drayage, last-mile distribution, and global forwarding are all areas where XPO operates. XPO Logistics is the world's second-largest contract logistics provider, with over 19 million square meter of warehouse space under management.
Revenue: $16.392 billion
Headquarters: Greenwich, Connecticut, USA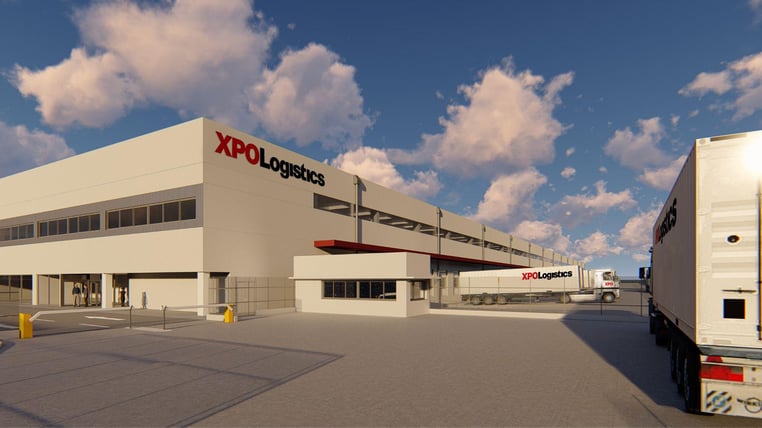 DSV Panalpina, founded in 1976, is a Danish logistics company that provides services in road, rail, sea, and air transportation. DSV was established in 1976 when nine separate haulers merged to form DSV. Its most recent acquisition is Panalpina Welttransport AG, which it purchased in 2019, combining the Panalpina brand.
DSV Panalpina is one of the world's five largest third-party logistics firms, with about 60,000 workers spread across 90 countries. DSV Panalpina's power comes from its trucking network in Europe, North America, and South Africa.
Revenue: $14.2 billion
Headquarters: Hedehusene, Denmark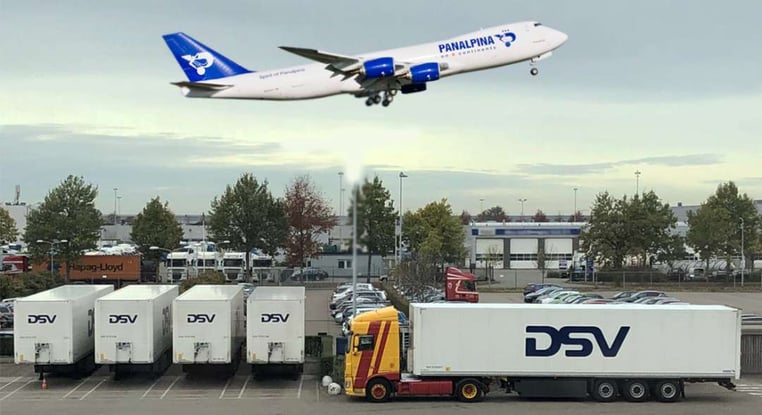 Nippon Yusen is a Japanese shipping company owned by the Mitsubishi Corporation. The company's roots can be traced back to 1870. Tsukumo Shokai Shipping was founded to transport passengers between Yokohama and Shanghai.
On top of their main business of shipping, the company now provides end-to-end logistics solutions. The company owns and operates over 800 shipping vessels, making it one of the world's largest shipping firms.
Revenue: $16.5 billion
Headquarters: Tokyo, Japan
CJ Logistics is a South Korean logistics firm headquartered in Seoul. Chosun Rice Warehousing Co., Ltd. was established in 1930 during the Japanese colonial era in Korea with a single warehouse. The company was later renamed Korea Express, and after a series of mergers and acquisitions, it was given its current name.
Contract logistics, freight forwarding, port logistics, courier, and global transportation services are CJ Logistics' main businesses today. CJ Logistics was purchased in 2012 and merged into CJ GLS as the logistics arm.
Revenue: KRW 16,155 billion/ $13.42 billion (2019)
Headquarters: Seoul, South Korea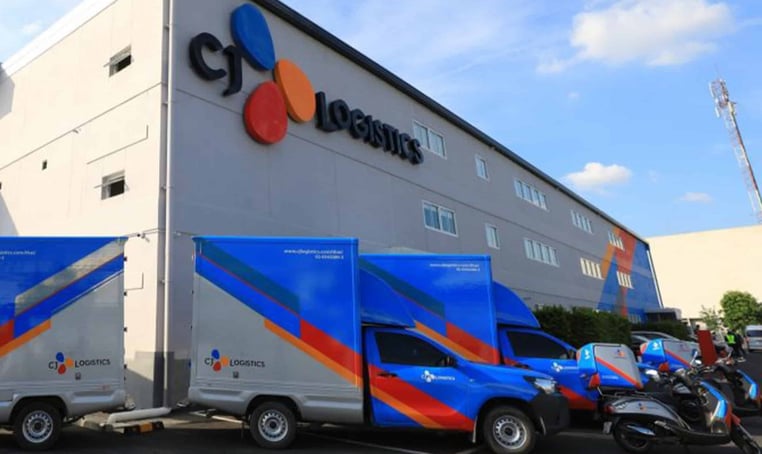 Thread In Motion provides brand new technology with its smart gloves which provides hands-free use and weighs only 35 grams. If you are interested in digitizing the logistics processes, saving time and reducing costs please contact us.
---
Sharing is caring!
---