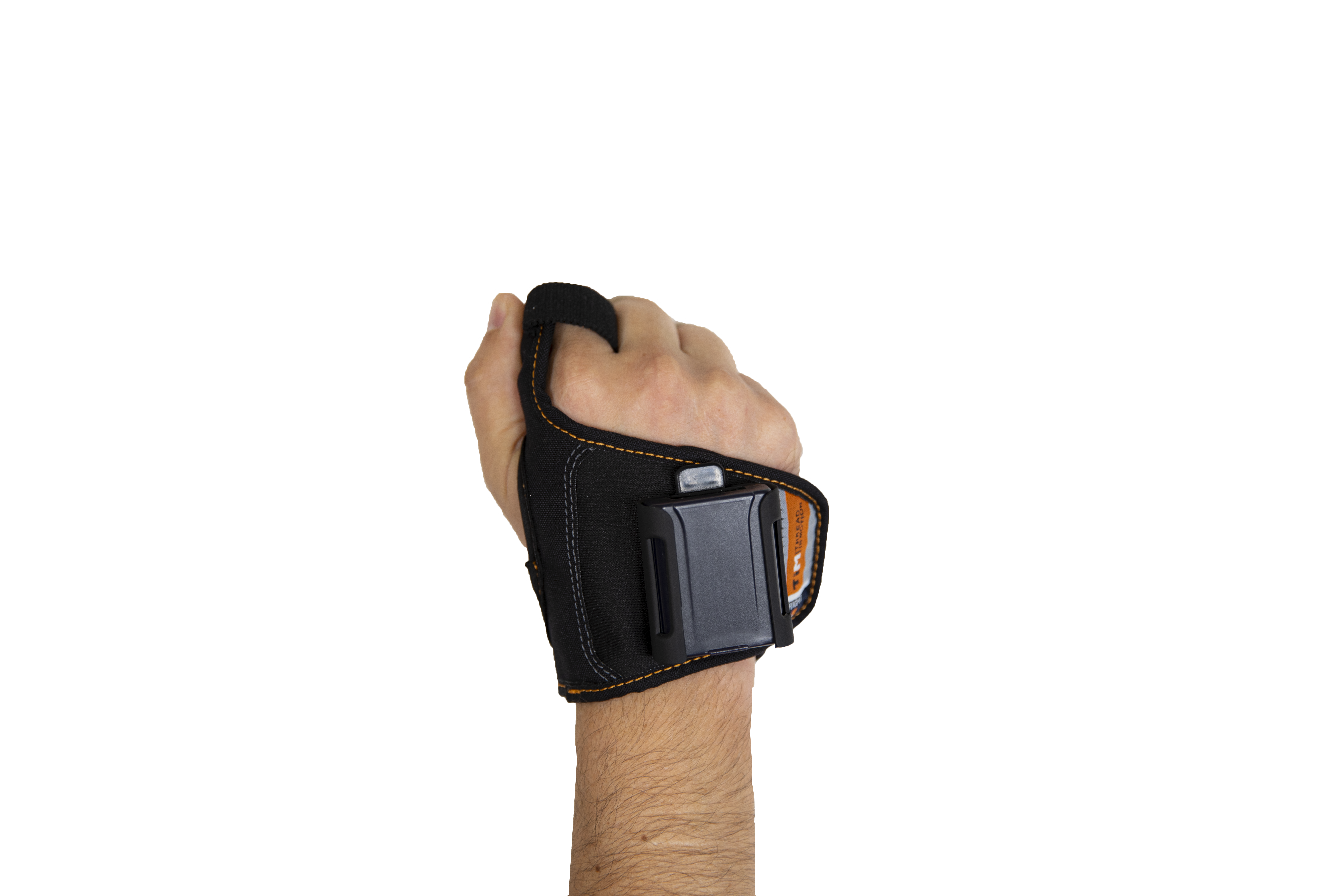 From the beginning of Industry 4.0, there is a clear path to be seen: Wearable Technology Era is coming.

We are using smart devices, and if you think about it, we are pretty good at centering technology into our lives. So if it's in our lives, it can and will be on our bodies. Wearable Technology is an IoT invention, it is basically a smart device meeting a fabric. It can be the smartwatches we all wear to track our heartbeat and play music without our phone, or it can also be like wearable scanners, the industrial kind of wearable technology.
What exactly is wearable technology?
Wearable technology is also known as "wearables," is a category of electronic devices that can be worn as accessories, embedded in clothing, implanted in the user's body, or even tattooed on the skin. The devices are hands-free gadgets with practical uses, powered by microprocessors and enhanced with the ability to send and receive data to other devices or the cloud.
Your Apple Watch and Fitbit are classic examples of wearable technology, but those aren't the only devices being developed today. In addition to smartwatches, VR and AR technology, smart jackets and a wide variety of other gadgets are leading us towards a well-connected lifestyle. Each device's main job is to collect millions of data points that range from how many steps you take to your heart rate. And it's a booming industry. In fact, the wearables industry is expected to balloon to a whopping $77 billion by 2025.

Market Research Engine listed the Global Wearable Devices Market;
By Product
Hand-wear
Foot-wear
Eye-wear
Body-wear
Neck-wear
Others
By Application
Fitness and sports
Infotainment
Healthcare
Defense
Enterprise and industrial

Wearables for industrial settings: smart wearable scanners
Scanners are the tools that capture snapshots from photographic prints, posters, mag pages, and comparable assets for PC modifying and display. They are available hand-held, feed-in, and flatbed kinds and for scanning black-and-white only, or color. These devices commonly include software that helps you to resize and in any other case regulate a captured image.

Wearable Scanners are industrial scanners worn on the hand. As we explained before, they come in all sizes and shapes. These include handwear, footwear, wristwear… Normally, before wearable technologies became available, handheld scanners were more useful than handwriting and human-based data calculations. But not anymore.

Just like handwriting gave its place to handheld terminals, handhelds are also leaving the room, gradually.
Advantages of using industrial wearable technology
Wearable scanners, for example, industrial smart gloves provide a whole bunch of advantages. When used effectively, smart wearable devices:
Reduce human-based mistakes down to almost %0
Increase efficiency and motivation of the worker
Decrease the time spent on scanning
Bring ergonomics and practicality - Much lighter and more comfortable than handheld scanners
Increase traceability - Very easy to collect and process data
How to use industrial wearable scanners in your operations
Step 1: Gather data from the field
The right wearable scanner ideally provides you with the data you need to make smart decisions.

If you're a logistics company, for instance, you need data to measure the performance of your operations.

Say you have to pick 100000 products every day. Thanks to their smart sensors, wearable industrial scanners can help you monitor at what stage your operation is, how your employees are performing that task, and what are the reasons behind missed goals and deadlines.

They also facilitate the communication between the entirety of your resources. In the factory environment, for example, wearable scanners can help you detect low stock components and supply them immediately. This way, you can reduce the idle time operators spend while waiting for out-of-stock items.

So in short, the data coming from scanners can help you optimize your ongoing processes and make the most out of your assets.
Step 2: Analyze data to make smarter decisions
The data coming from the field is your most valuable source of information.

There are countless ways to improve your operations' speed and efficiency, and field data paves the way for continuous improvement.

With a comprehensive process analytics platform, you can use the data coming from the scanners for several purposes:
Route optimization (for assembly line design, warehouse design)
Task health and performance measurement
Smart task distribution
Monitoring employee health
Device management
Predictive analysis (identify the need for extra resources)
All of the points above are crucial to your business's success, especially in the fast-paced post-pandemic environment.

You need to make quick yet effective decisions to meet skyrocketing customer expectations and compete with fast-growing companies.
Parting words
If you want to thrive in Industry 5.0, you need to build a connected system. That's why you need to use wearable scanners that offer real-time data from the field, facilitate communication between your assets, and integrate with the systems and devices you already use.
---
Sharing is caring!
---