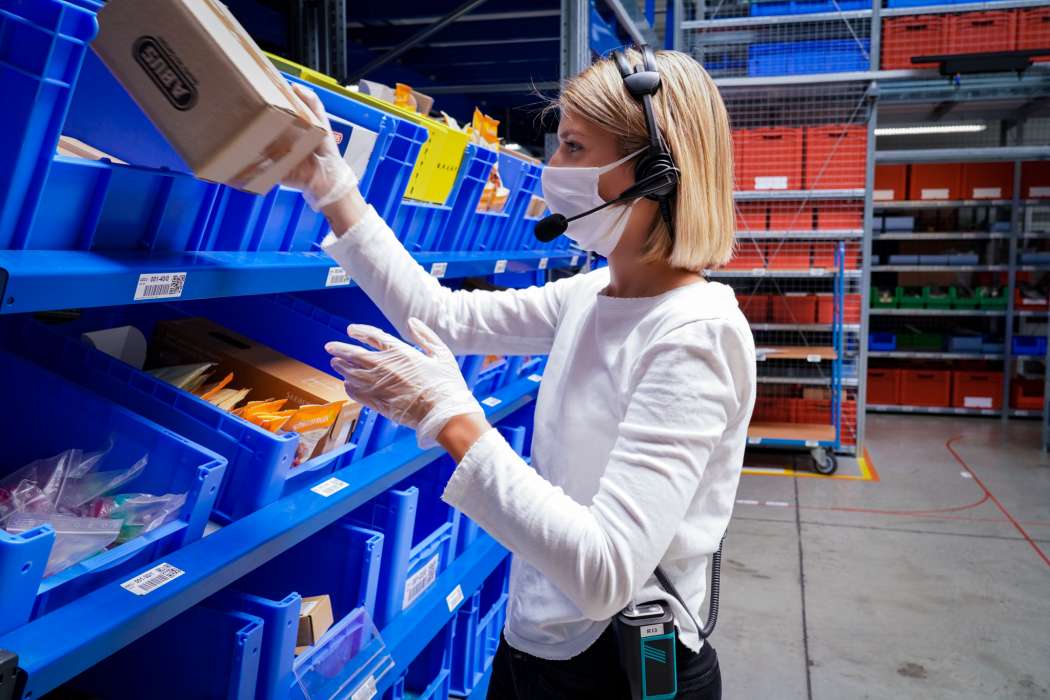 What is IoT?
The Internet of Things (IoT) is a new network architecture that uses software to connect physical resources and people.
It will enable an ecosystem of smart apps and services that will progress and clarify citizens' lives and contribute to long-term improvement, provided it integrates and ensures people's and enterprises' trust and security.
Simultaneously, the Internet of Things will provide hyperconnectivity to our community, utilizing augmented and rich interfaces and exhibiting higher semi-autonomous structural behavior than already exists.
IoT Technologies in Logistics Operations
Nearly every single one of us has to do some shopping , especially more during the pandemic. By these processes we gain experience with the retail industry. Therefore this process is part of our daily life.
As technological advancements pervade other aspects of our life, retail is becoming increasingly influenced by various technologies that support and assist us in a variety of scenarios: for example, smart phones. They are equipped with shopping applications that have all of our shopping lists.
Current retailers with the new challenge of optimising their business into the consumer's world and/or the exact opposite. Information that is generated by buyers (such as product ratings) might be interesting for retailers, especially for product and category managers.
However, information owned by a retailer is not always the only of interest to the retailer: for example, checking into the traceability of individual goods, real-time customer enquiries on a mobile device, or the availability of products in a certain store. Retailers and warehouse operators have been encouraged by the fast-growing business to look for solutions that would improve the efficiency and productivity of everyday warehouse operations, particularly order picking.

Many manufacturing and logistic systems, including warehouses, still rely on manual labor, and as a result, human availability and productivity have a significant impact on performance and costs.
But does it have to be manual?
Pick-by-Voice Technologies Are… Here
Starting with the notion that supply chain subjects are focusing on processing higher volumes or a greater number of unique goods with the same available resources, Vocollect questioned over 200 logistics executives about pick-by-voice technology. Picking by voice technology can be utilized to meet expert requirements in general. Pick by voice technology enables for product flow synchronization and better efficiency across the DC (Distribution Centre), lowering resources and increasing picking accuracy.
Typically, pick by voice technology solves major business problems at a high cost of entry. It finds its function in mid-sized warehouses with the potential to effect other processes, not just order picking, because it does not require interface with WMS (Warehouse Management System).
Order picking optimization can be seen in a variety of ways, including warehouse structure, collecting route, SKU (Stock Keeping Unit) location, order picking procedure, and so on..
The warehouse operator has the advantage of being more focused on picking and being more precise, as well as following directions more readily, while employing pick by voice technology. The impact of using this technology may result in lower return amounts as well as lower overall logistics costs.
Warehouse logistic operations strive for optimization, when seconds inactivity can be difficult to acquire directly influencing entire process time reduction.
The total process time is not negligible considering the fact that because of disordered processes there are often additional operators included in the processes, with undefined normative and decreased productivity.
Pick-by-Light or Pick-by-Voice?
Warehouse picking processes differ depending on the number of items and warehouse workers. In tiny warehouses with a modest quantity of commodities, the manual approach is still widely utilized. The pick by light approach is mostly employed in specialized warehouses and sorting facilities.
Voice technology has had an impact on a multitude of businesses since its inception in the 1940s. Voice systems are being used by more enterprises throughout the world to automate customer service, order placement, banking transactions, and information transmission. Companies are becoming more aware of the benefits of examining and accepting voice technology as an option for process improvement as this technology continues to rise.
Voice technology has made significant advances in labor-intensive industrial jobs such as manufacturing and distribution, where the ability to be voice-directed physically frees up workers to be safer in the workplace, more exact in their roles, and more process focused.
The assurance of free hands and eyes is the most crucial feature of pick by voice technology. When hiring seasonal workers, the amount of training days has a significant impact on the manner of picking that is used.
Why Should You Use Pick-by-Voice Technology in Logistics Operations?
As an added value, the Pick by Voice system works in conjunction with the existing WMS system or with ERP (Enterprise Resource Planning). The information from a host is delivered to a control unit worn around the operator's waist over a wireless network.
The control unit receives RF signals and converts them to audio signals. The operator is given audio commands based on the received assignments. The operator communicates their response to the control unit after receiving a command.
The operator verifies the activities made using easy communication, and a pick by voice system answers with the next assignment. The host system is updated after the response is converted to data.
Borlakis, Clachos, and Vasileios have proposed some advantages of pick-by-voice:
- Increased accuracy: Despite the fact that picking errors account for only 0.5 percent of orders in traditional systems, one of the most notable advantages of pick by voice is the reduction in picking errors.
- Pickers can focus their eyes on movement and their hands are free, resulting in increased efficiency. The picker can concentrate on a single product, and the use of terminals in freezers is limited.
- Save money by eliminating the costs of printing and distributing the selection list.
- Less training is required: Verbal cues are easier to understand, and the worker can quickly master all commands.