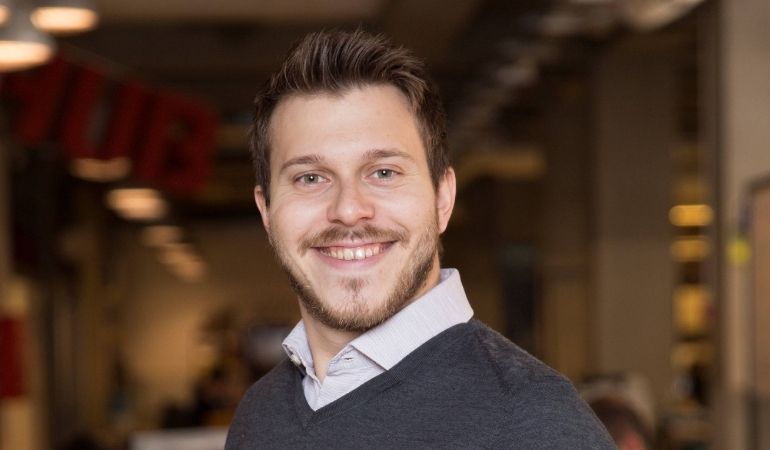 Every journey starts with a little wind...
So do my personal journey.
Back in the days of StartersHub, the leading early-stage tech fund of Turkey, I was managing an investment path starting from the investment decision of the committee to the end of closings where we successfully finalized the investment rounds. This path also included many negotiations with co-founders, reshaping shareholders' agreements, coordinating legal and accounting parties and proceeding with being a bridge between startups and the fund, concerning monthly reports to LPs where we can see performances of these tech companies and the fund itself.
After completing 60+ investments to technology companies in StartersHub, I knew it was the time to be in a place where I can take more responsibility and be a partner of a story to be written together.
Thread in Motion, a company taking its place in the heart of industrial IOT, already had been trusted by global brands with its smart glove solution was a perfect place to be.
I just needed a little wind to board on Thread in Motion's ship, which was ready to sail to greater oceans. That wind derived by the vision of cofounders, fit with the excitement in my soul. I knew I have to be a dynamic, fast and out of the box thinker, a great executioner in this journey if we were to be successful together.
Our Ship
I knew I had to know the core principles and the vision of my company if I really want to act like a shareholder. I had once listened to it from the outside back in StartersHub, which was an investor of my new company, but learning it from the inside would be better.
Founded in 2017 and created industrial internet of things solutions for industries like automotive, logistics, manufacturing and retail, Thread in Motion wanted to digitize the existing one instead of replacing it. The founders knew the importance of industry 4.0 conversion and its effects on productivity and efficiency. They had targeted blue-collar workers and their part on digitalization rather than targeting machines talking to machines like other industry 4.0 projects. This targeting needed a product, a hardware, which had to be offered to the customers in an ergonomic way. Users had to like this device, if it is to be scaled.
The smart glove, a sensor-based product disrupting the conventional handheld scanner and terminal business, was the answer. It offered much more ergonomic and hands-free usage to users which led to productivity and efficiency. Picking, packing, sorting, replenishment and so many scenarios where human beings were in the center, could be easily performed by these gloves. It also came along with a software where customers could overview operational performance. The product-market fit? Trusted by many global brands.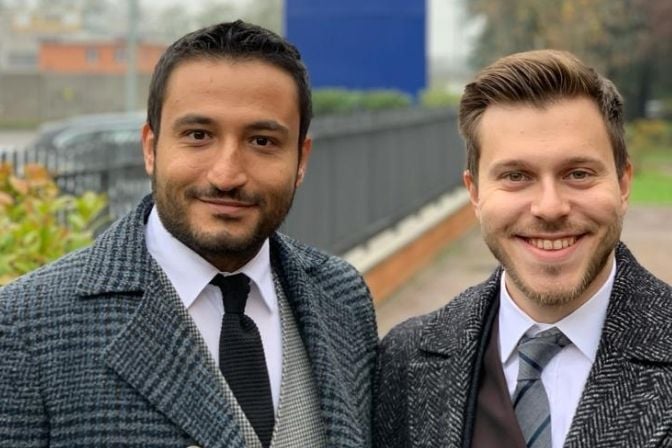 The Journey Starts
The big uncertainty and unknown ahead was scaling the company up. We had listened to lessons learned from other co-founders, especially the ones based in Silicon Valley; we had listened to our investors but doing it on your own was different. The execution was needed.
We needed to write down our vision, our product roadmap, our global scaling strategy, our team expansion strategy and our financials & KPIs to follow.
I humbly and simply listed down the main taglines, the do's and don'ts below which helped us and still helping us in this journey, kept us strong and alive.
The Balance between having startup mindset and a young technology company
We should never forget being a fast and dynamic company that made us better and readier than our conventional competitors. Yet, always acting like a startup does not help in scaling the company up; we should have our own vision and strategy, a solid ground when it comes to providing more qualified service. Do not forget this perfect balance.
Business Partners, not customers
Knowing Thread in Motion created its best solutions with its customers, we should always listen to them. Our new products would be derived from market needs and requirements. So do G-Logi; our brand-new smart glove with a wider screen and wifi connection. We noticed that logistics customers needed a wider screen to input, like they do with conventional hand terminals so our new product appeared. These customers are like business partners and we will always learn from them.
Investor Relationship Status: Complicated
There is not a golden rule to have the best relationship with your investors. Being the #1 company in their portfolio is only possible with being successful and to be successful we should carry on working. Therefore, we have to give required metrics in our monthly reports and ask for their assistance for new customers and expansion lines; should not cross the lines or let ours be crossed.
The great success comes with a great team, we know that. So we should also know that we are always hiring the best talents and expand the team globally. Every new team member should know they are attending to a great family, other authors of the big story to be written. There are still too many people we need, both in technical and business development teams as we are investing in departmentalization.
Every company is stronger with its partners!
If we are to sell our solutions to the globe, it will be harder to do it on our own and from our office in İstanbul. Like all great companies once did, we need solution partners, distributors, resellers, system integrators, representatives all around the world. That is why we are now announcing the TIM Partner Ecosystem, soon to be announced on our web page and adding new partners to our stakeholders to grow bigger together.
The Wind Goes On
That wind in the beginning made me a partner of this great company and gave me the chance for sailing across the unknown seas.
I know there is a long way until reaching our destination but being together in this journey as a team and still believing in the wind, really worth it.
---
Paylaşın, Paylaştırın!
---